With its bidding wars, rising prices and big sales numbers, 2021 was a tough act to follow. The first half of 2022 met that challenge before inflation, high interest rates and depleted inventory combined to cause sales and prices to fade in the second half of the year.
2023 began with prices back to about where they were in January of 2022. While demand is not as extreme as it was a year ago, it's fairly strong in relation to inventory levels. Although we've been seeing increasing numbers of price reductions, we continue to see about 25% of listings sell in 10 days or less for full or over asking price. While average and below average listings will sit and require price reductions, the best new listings will continue to sell quickly for premium prices.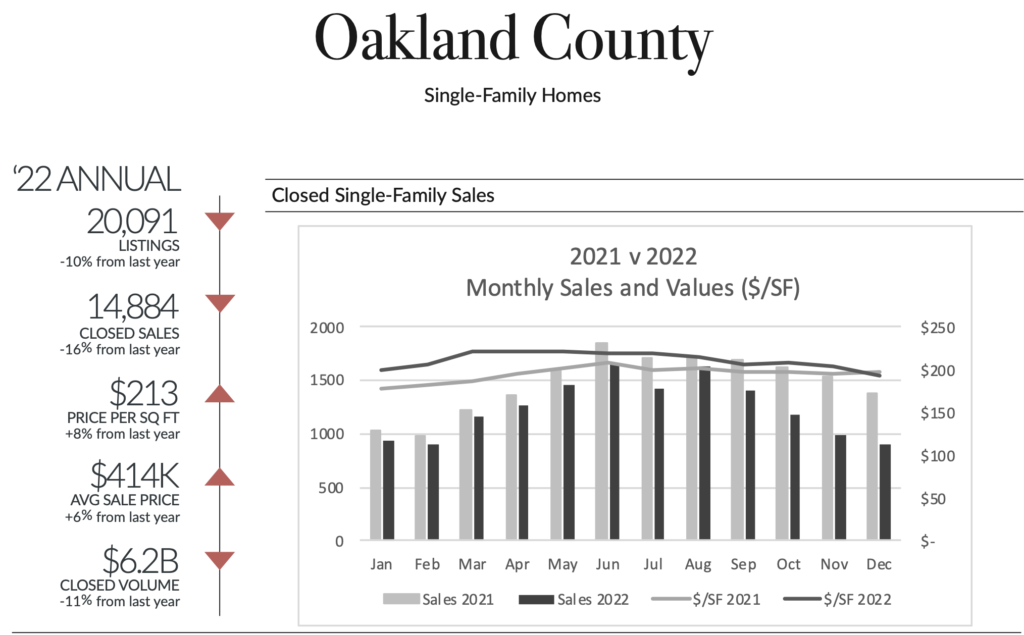 Prices will start about even with where they did a year ago and above all prior years.
Prices will rise as fresh new inventory arrives. Buyer competition will cause the best listings to sell quickly and for higher than average prices, but the bidding wars won't be as intense as they were through the first half of last year.
Unless there is a significant change in the economy, sales and prices will peak in June (as they have the prior two years) and tail off through the balance of the year.
Above average listings will continue to sell for above average prices throughout 2023.
The reports below contain a detailed recap of 2022 and our predictions for the first half of 2023. There's plenty of opportunity ahead for all who keep an eye on the market.